Direct Debit Cancellations Fall to All-Time High with GDPR Introduction, Rapidata Says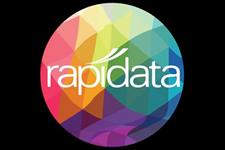 Direct debit donation cancellations fell to an all-time high in the months surrounding the implementation of the General Data Protection Regulation last year, payment processing company Rapidata found.
At the same time, donor acquisition fell by nearly a third, according to Rapidata 2019 charitable levies monitoring report, released today.
But the first figures for 2019 show positive growth in new direct debit registrations, according to the report.
The GDPR, which came into effect on May 25 of last year, imposed new, stricter data protection rules on organizations that process data.
The Rapidata report shows that the average rate of charitable levy cancellations during the year fell to an all-time high of 2.14%, and every month except January the cancellation rate was at an all-time high. lowest level for that month since Rapidata started logging data 15 years ago.
But although fewer people canceled their direct debits, fewer people signed up in the first place, according to the report.
The donor acquisition rate fell 32% from 2017, according to the report.
"This is attributed to significantly less fundraising activity through traditional methods such as direct mail, telephone and face-to-face, while charities have focused their resources internally on meeting requirements. necessary for GDPR compliance, "Rapidata said in a statement.
But the report adds that in the first quarter of 2019, "the sector appears to have recovered," with early figures suggesting 53% growth in acquisition of regular donors.
It indicates that cancellation rates have fallen back into a more typical fluctuating cycle, although they are still lower than in previous years.
"This indicates that the industry has moved into this new post-GDPR era for fundraising," the report said.
The report also introduces a benchmark for the number of "no-show" donors – incidents in which newly enrolled donors fail to even make their first direct debit payment.
Charities should aim to keep these incidents below 11.5% of all cancellations, according to the report.
"Close monitoring of no-shows can help charities identify what may have gone wrong; whether this is a change of mind on the part of the supporter or simply that the deals have not gone through, and what can be improved in the future, "the report says.
"No-shows can have a huge impact on the cancellation rate of a charity as a whole."