Energy suppliers face Ofgem investigation over increases in direct debits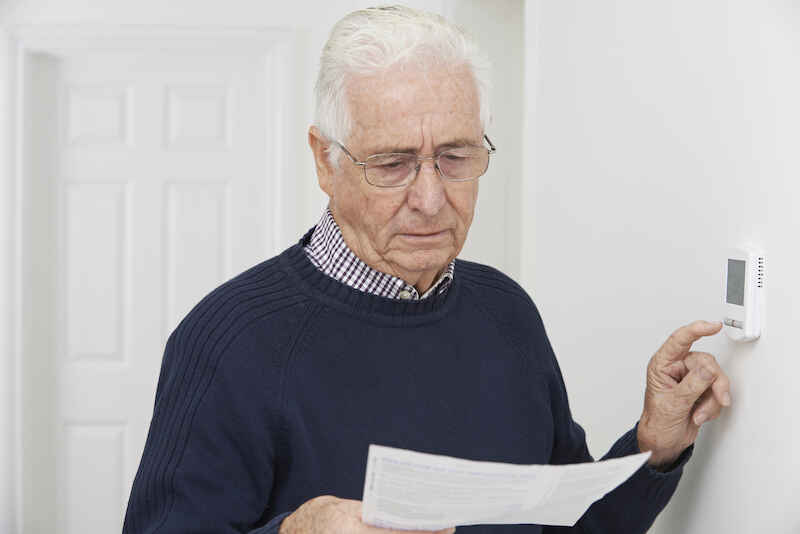 Regulator Ofgem will investigate reports that energy suppliers have increased direct debits 'more than necessary', as part of a broader review of the sector after nearly 30 businesses collapsed and amid bills gas and electricity record.
In a blog post on Ofgem's website, the regulator's chief executive, Jonathan Brearley, acknowledged the "challenging year" the energy sector has faced, with suppliers having to "adapt quickly to extreme changes in market conditions", namely the stratospheric rise in natural gas prices since last summer.
But he said customers were "suffering the most from the gas crisis", seeing their bills rise by an "unprecedented" 54% on April 1. Additionally, 4.3 million customers were transferred to alternative energy companies after their suppliers went out of business.
"We are also seeing troubling signs that some companies are reacting to these changes by allowing customer service levels to deteriorate," he said.
The regulator pointed to "worrying" reports that some providers have increased direct debit payments more than necessary to cover the recent price hike.
Stories of inflated direct debits have been circulating on social media and in the press for months. In October, following a price cap change, customers accused struggling provider Bulb of increasing direct debits by up to 80% when their accounts were in credit and the cap had not increased. than 12%.
In emails, Bulb told customers they were increasing direct debits because they were "using more energy than your monthly payments can cover" and to "prevent your account from building up during the winter". Bulb finally fell into administration in November, with its 1.7 million customers now served by a special administrator at taxpayer expense.
Customers of other providers have recently alleged similar practices on social media.
Suppliers may increase the amount taken from your account, but the change must reflect higher prices or increased usage and you must be notified of the increase beforehand, usually at least 10 days before payment is taken.
Customers can challenge any increase in levies. If they think the supplier's estimate of their consumption is high, they should take and submit a meter reading.
Brearley also said Ofgem was concerned about reports that providers were directing customers to rates that "may not be in their best interests".
"We have also seen disturbing stories of how some vulnerable customers are treated when they encounter difficulties," he continued. But with energy bills so high, it's more important than ever that suppliers "stick to their license requirements on how they work with customers in financial difficulty", he said.
If providers are found not to be complying with their licensing requirements, Ofgem "will not hesitate to take swift action to enforce compliance, including imposing substantial fines".
The regulator also issued a letter outlining its intention to require providers to limit customer credit balances. The plans were brought forward after some of the overthrown 30 energy suppliers left the market in front of their customers millions of pounds.
Customers who pay by direct debit typically accumulate credit balances over the summer that then cover their higher usage over the winter.
These domestic customer credit balances are protected in the event of their supplier going bankrupt, but these costs can be recovered in the wider market. £68 of the recent £693 increase in the energy price cap was intended to cover the costs of recent supplier defaults, including the repayment of these credit balances, as well as covering the companies' debts to energy schemes green energy.
Big energy companies, including the owner of British Gas Centrica, have pushed for suppliers to be required to keep customer money in separate bank accounts or financial vehicles.
"There is absolutely no excuse for taking customers' money up front and not keeping it aside," said Centrica chief executive Chris O'Shea.
Small suppliers have resisted, saying the ring-fencing requirements would threaten their viability. Ofgem acknowledged that "transitional arrangements" are likely to be needed.
The regulator plans to consult on the ring-fencing proposals later this year. He also considered limiting the amount of money energy companies can hold in credit balances, a move that would see energy suppliers return around £1.4billion to customers, or £65 per household.
Currently, customers can request a refund of their credit balances by contacting their provider. Suppliers may refuse to issue refunds if they have a good reason, such as if you have a small credit on your account during the summer that will be used when your usage and bills increase in the fall and winter. But they must justify their decision to refuse reimbursement.
Sources: Ofgem: "It is time for suppliers to improve standards for energy consumers"
Ofgem: "Open Letter to Domestic Energy Suppliers – Financial Resilience"
The Financial Times: Ofgem warns UK energy suppliers against unjustified increases in direct debits