iSeatz Releases First 'Credit Card Rewards Report', Expanding 'State of Loyalty' Research Series | News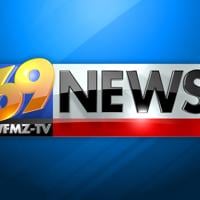 NEW ORLEANS, February 8, 2022 /PRNewswire-PRWeb/ — iSeatz, the New Orleans loyalty solutions provider, announced the release of its latest research report, State of Loyalty: 2022 Credit Card Rewards Report. The report is a benchmark of points redemption opportunities provided by major credit card rewards programs and a valuable resource for loyalty managers to understand the competitive landscape.
This latest report is an extension of iSeatz's "State of Loyalty" series, which examines the loyalty-integrated product portfolios and engagement strategies of leading travel rewards programs. Previous reports in the series have focused on ancillary products from major hotel brands. The "Credit Card Rewards Report" is the first to cover the financial services industry, and the company hopes to make it a recurring annual report that not only compares major banks' redemption opportunities, but notes changes in year after year in these reward programs.
iSeatz Marketing Director, Erin Groh, notes that while there are many resources that provide comparisons of credit card points earning opportunities, this report differs in its focus on points redemption and target audience. "Several companies regularly track and compare points-earning offers from major credit cards. These are fantastic resources for consumers to help them gauge which card best suits their lifestyle and spending habits. Our report is intended to help card issuers see how their point of exchange wallet compares to its competitors and identify opportunities to engage with their cardholders."
The report details sixteen categories of rewards products, including established travel extras such as car rentals and flights, as well as lifestyle products like food delivery and carbon offsets. It also discusses emerging trends including Buy Now, Pay Later, and Cryptocurrency Rewards. While lifestyle products have provided popular opportunities to earn points during the pandemic, redeeming points for these products has not yet been widely adopted among credit card loyalty programs, which, according to iSeatz, is an opportunity for program differentiation.
"We are seeing bookings well above 2019 levels in all major domestic travel categories. Travel rewards are and will continue to be in demand, but there are changes in customer behavior that should not be ignored," said iSeatz founder and CEO, Kenneth Purcell. "How can rewards programs meet these changing needs? Domestic leisure travelers have been in the majority for 2 years. So while a business traveler may have used points on upgrades and access to a lounge in the past, a vacation rental, and food or grocery delivery are what they're looking for right now.Lifestyle products are a great addition to a travel rewards portfolio for brands to expand their customer base. and to offer more personalized offers.
About iSeatz
Founded in 1999 and based in New Orleans, iSeatz provides digital commerce and loyalty solutions that enable travel and lifestyle bookings. Our clients represent the best travel, hospitality and financial services, including American Express, Expedia, Air Canada, IHG Hotels & Resorts and Wyndham Hotels & Resorts. The iSeatz platform handles more than $4 billion in operations, 180B loyalty points, and 4M travelers each year. Focused on personalization and backed by proven deliverability, trusted advanced analytics, and travel lifecycle expertise, iSeatz sets the bar for a superb travel journey from the very first search.
Media Contact
Erin GrohiSeatz, 9493223413, [email protected]
TwitterLinkedIn
SOURCE iSeatz