What next-gen digital wallets have in store for us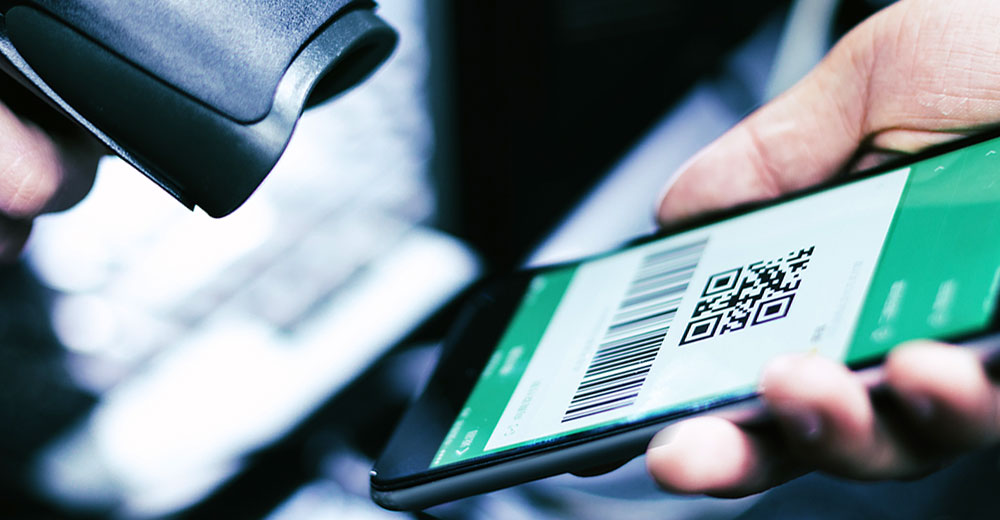 At a time when we are all used to working online with various devices, it is a big plus to have a digital tool to store and present identification and other documents.
The digital wallet has evolved into an application that can scan physical cards and store payments and other personal information on a device.
Virtually every airline today has a single-use digital wallet app to store boarding passes and other documents, like all mobile devices. The iPhone is equipped with Apple Wallet and Google has the Google Pay application which is compatible with Android cell phones and iPhones.
Identity verification issues
Airline wallets, for example, all use a QR code that serves as an identifier to store information, such as ticket and flight number, date of travel, and seat assignment. But to verify the authenticity of the ticket that a passenger presents on board; the airline must look in their backend system to ensure that the ticket is still valid and prove the identity of the ticket holder via driver's license or passport.
New vaccine passes issued by states and municipalities to verify vaccination against Covid-19 face a similar challenge. These can store information, including vaccination dates and the vaccine the person received, but still require showing proof of identity to verify that the pass belongs to the person who has it.
Meanwhile, a restaurant or venue checking a customer's vaccination status also doesn't need to know their age, address, or whether they're allowed to drive, wear glasses, or donate their organs.
However, today's digital wallets do not offer these options. They simply tie the identity to the document presented for verification, such as an airline ticket. This is where identity verification can provide a killer application for making digital wallets more than just a convenient way to avoid flashing a paper document.
Digital Wallet Checklist
The digital wallet of the future is not just about storing the image of a document, it is also about ensuring that scanned documents are valid and provide assurance that they were issued by a verified source. Therefore, proof of identity should be the cornerstone of any digital wallet.
Biometric support is a key requirement for digital wallets, including fingerprints, facial recognition and live selfies that require users to blink or perform other gestures to prevent stolen images from being stolen. be used to misappropriate accounts and commit fraud.
Digital wallets must verify and control all attributes associated with the user's identity in the wallet, such as name, address and date of birth, so that when the user interacts with a service, he may selectively choose to present certain elements of their identity necessary to complete a transaction.
The digital wallet must be able to store and encapsulate all identity attributes associated with an individual and present them as needed.
Identity security and assurance
Of course, security is another important feature of these new and improved digital wallets. It would be nice to say that we don't have to worry about digital wallets being hacked, but like any other app or device, users should be concerned about security.
In addition to adopting security best practices to protect the data contained in a digital wallet, developers must go through a series of certifications to assure consumers that the wallet is certified by one of the industry bodies that organize the specifications. identity authentication, such as Fast ID Online. (FIDO) or the National Institute of Standards and Technology (NIST).
A wallet must be attested and verified to comply with NIST Identity Assurance Levels or FIDO specifications on how signatures are validated and verified. Knowing that a wallet has been certified by a recognized standards body like FIDO or the Kantara Initiative gives consumers confidence that the wallet they are using meets accepted security standards.
Digital wallets must also be compatible with each other. In an ideal world, a wallet should be able to meet all our needs, but the environment is still fragmented, as in the example of the plane ticket.
Developers should work with organizations such as the Identity Foundation to ensure that all digital wallets are interoperable with each other. In this way, they can give consumers the choice to use the wallet of their choice, as long as the identity documents that contain it can be shared and verified by other technology platforms.
Conclusion
Digital wallet technology clearly represents the future of business transactions online and in the physical world, and allows users to take control of their privacy and the information they wish to share with service providers.
To meet these requirements, the current generation of single-use digital wallet applications must scale to support multiple use cases and be interoperable with multiple companies or a select group of companies.